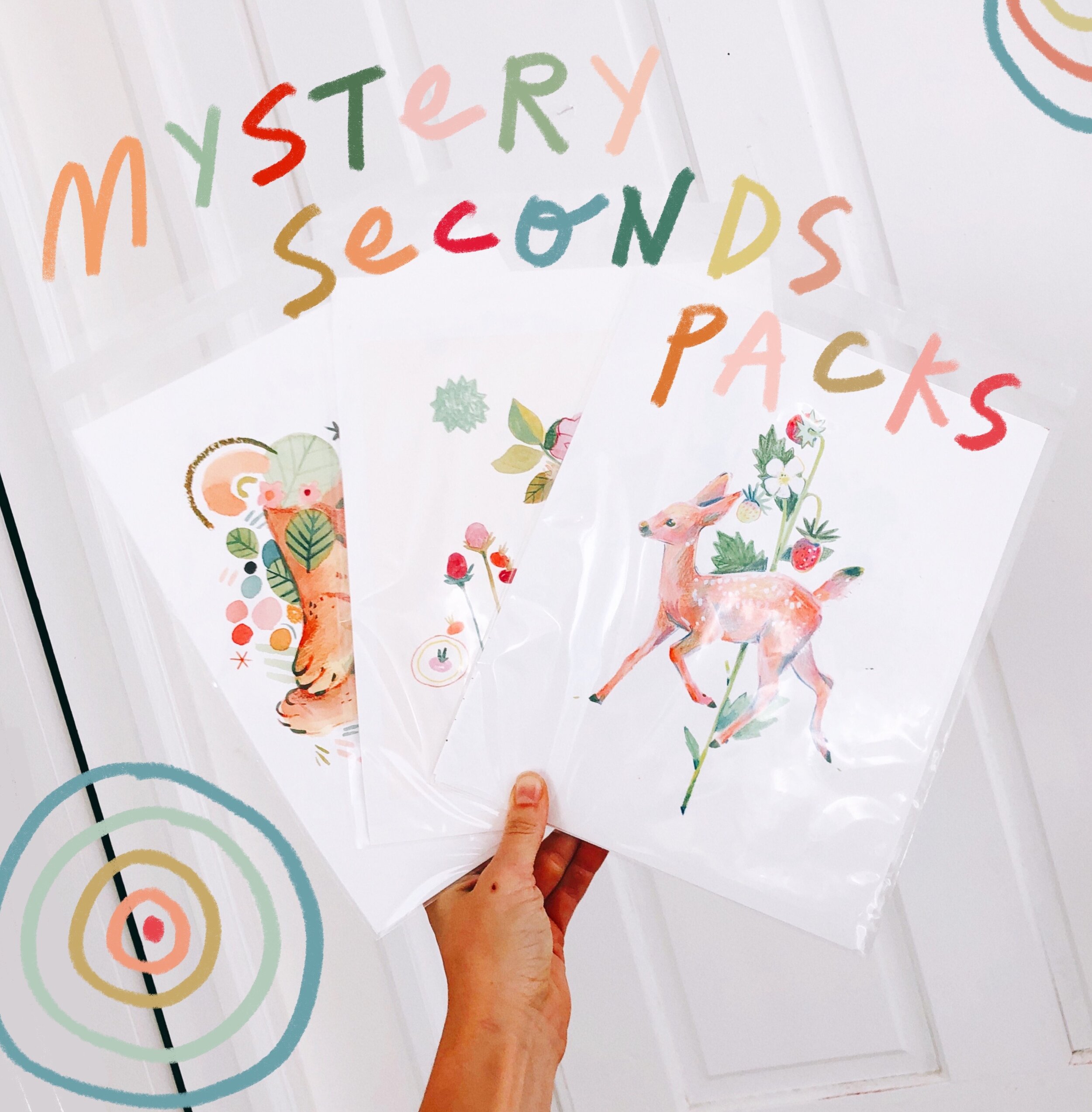 Store
Mystery *Seconds* Print Packs
These are packs of 3 seconds prints.
These prints are unfit for me to sell because they… are a discontinued print, have blemishes, were cut a little too small, were a test print, the coloring came out a little wrong. This round of print packs have all prints in my shop + some unreleased prints.
Each pack comes with 2-3 larger prints and sometimes a couple small prints! I tried to make them as even as possible 👍 There is also a complimentary postcard in each! 💕
There are a few packs with prints I'm currently selling in them. If you order one of the prints in my shop with a print pack, I will do my best to make sure you don't get doubles!
Only 5 available